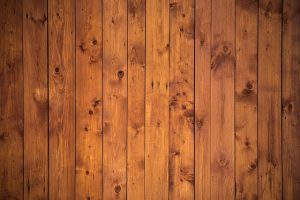 What first comes to mind when you hear the word "climate?" For many, it's images of warm, sunny days- sitting poolside or soaking up the rays at the beach. Or perhaps you think of frisky weather like snowstorms or thunderstorms, kites, and raindrops everywhere.
Have you ever considered how weather can affect your floors? Weather can have a tremendous impact on your floors, although you may not realize it. For example, high humidity can increase the chances of water damage to your hardwood floor because wood swells when it absorbs moisture.
In this article, we have discussed all the possible ways weather can affect your flooring.
Humidity is one of the worst culprits when it comes to causing damage to wood floors. When exposed to humidity, over time, your hardwood flooring will expand and contract. This can cause small undetectable cracks in your floor, but the damage is there and needs attention
Extreme Hot or Extreme Cold
Extreme heat causes the flooring material to expand, and extreme cold causes it to contract. When the wood floors expand and contract during hot and cold weather conditions, they can cause damage
Over time this will cause your flooring to buckle or warp. It is important to keep in mind that humidity could also be a factor here as well in addition to the temperature changes in the environment.
Impacts of Weather on Engineered Wood Flooring
Just like wood, engineered wood floor is also susceptible to the effects of humidity and temperature. However, it seems that in many cases, this type of floor is affected less than other types such as solid hardwood and laminate floors.
Impacts of Weather on Luxury Vinyl Flooring
Luxury vinyl flooring is a hard material that is less likely to be damaged by changes in the weather. Basically, it's designed to withstand almost anything Mother Nature can throw at it.
Impacts of Weather on Linoleum Flooring
Linoleum was invented as far back as the 1860s, so its manufacturing process has gone through many changes throughout the years. The manufacturing process for linoleum is much more similar to that of vinyl than natural hardwood. This means it's designed to be very durable and resilient in most types of weather conditions.
How to Protect Your Flooring in Extreme Weather Conditions?
There are several things you can do to protect your flooring in extreme weather conditions. Some of the best options include installing hardwood floor runners in the high traffic areas,
These runners help with protecting your hardwood floors by:
Offering an extra layer of protection
Helping absorb some of the impacts from shoes
Easier to replace the mat instead of the floor
Help absorb water from the shoes if walking in on a rainy day
You can also opt to refinish or polish your wood floors. This will help them stay in good shape when they are exposed to humidity
Conclusion
As you can see, the weather does influence hardwood floors; however, this impact varies from type to type. One of the secrets to maintain your floors looking good long terms is to get them cleaned and sealed regularly. Generally a good sealant should last at least 12 months, depending on traffic and what products are used for maintenance. The beauty of this is that from some floors, the old sealant can be removed and new one applied. This means that all the wear will be on the sealant and not the actual floor, making it easy to keep the same floor without replacing it for many years.