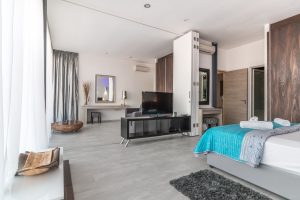 Bedrooms are personal spaces where we go to rest and unwind after a long day of work or play outside. There are few restrictions when it comes to choosing the carpet for your bedroom. You may choose from a variety of flooring options, including carpet, hardwood, laminate, tile, and even vinyl.
Bedrooms see little activity and therefore durability isn't the most crucial concern when choosing furniture for them. The two most important considerations in choosing bedroom flooring are comfort for bare feet and aesthetics. This is why it's so important to spend some time considering your design preferences and the sorts of spaces you want to create before making a decision on bedroom flooring.
What to Consider When Choosing Bedroom Flooring
Consider both aesthetic and utility while deciding on the ideal bedroom flooring for your needs. The following features and attributes should be taken into account while selecting a floor:
Simple to maintain – No matter who's to blame for the filth in your bedroom, it must be cleaned on a regular basis.
Durable – Bedroom flooring may take a lot of wear and tear over the course of a lifetime, so you'll want something that isn't easily damaged.
Comfort – In addition, you may like a bedroom floor that is soft to the touch when you come out of the shower in the morning or after a night's sleep.
The way it looks – You'll want to pick a floor that looks good and pulls the area together if you want it to be a focal point in the room. Colour alternatives for the floor should be taken into consideration when planning your bedroom decor and theme.
Types of Bedroom Flooring to Consider
Choosing the right floor for your bedroom should be a no-brainer. Depending on your remodeling budget, you may choose from a variety of flooring materials, such as low-cost laminate or carpet, to more expensive hardwood. Bedroom flooring comes in a wide variety of styles and materials.
Carpet Flooring
Carpet is a popular option for bedrooms because of its cozy, plush feel and sound-absorbing properties. The softness of carpeting on bare feet and the ease with which it can be cleaned are two of the many advantages of having it installed in the bedroom. Vacuums come in a number of types, lengths, and colors, making it simple to clean the carpet bedroom of dust and dirt. In addition, if properly cared for, it may last for quite some time.
Carpet isn't the most hypoallergenic option compared to wood or laminate, therefore it has certain drawbacks. If a thread or loom snags, it may also need a little care. Wood flooring is often more expensive for a bedroom in terms of cost. It is normally very affordable to install carpet, which is simple and straightforward contract work.
Hardwood Flooring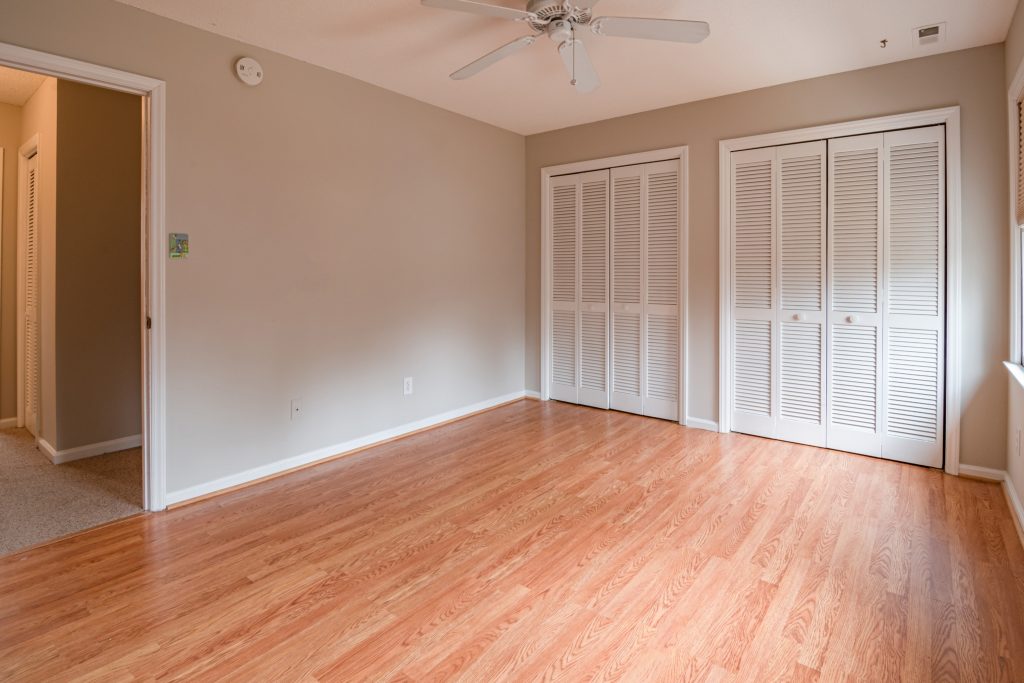 The versatility of hardwood flooring in the bedroom makes it a good choice for any home. Pre-finished wood is less expensive and quicker than custom-staining the wood to fit the rest of the room's decor.
In terms of flooring options, this one is efficient and easy to handle, but the products you select might be pricy. In part, this is due to the boards' longevity and excellent quality manufacturing. Installation of long-lasting solid hardwood flooring is a need today's modern homes and businesses. Refinishing boards that have been damaged by wear and tear is an option, but to get the best results, keep them clean and well-maintained.
Installing a hardwood floor in a bedroom might be a little more time-consuming and precise than other options. The cost of installing hardwood flooring in a bedroom can range depending on where you live and the type of hardwood you choose.
Laminate Flooring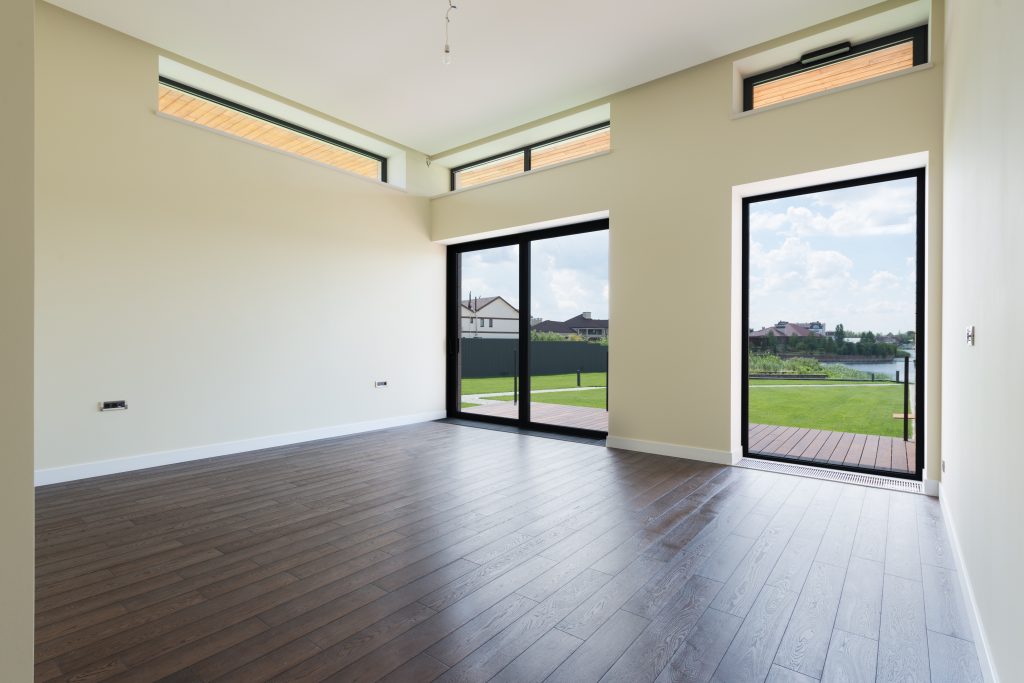 To acquire the beauty of hardwood flooring without the high cost, laminate floors are an excellent option. Laminate flooring is available in a broad range of colours and patterns and has the appearance and feel of genuine wood. Because the components fit together and are sealed rather than fastened, laminate is more malleable and simpler to install than hardwood.
It may not last as long as real hardwood, but a well-made laminate floor may last 15 to 25 years at the most. Laminate, on the other hand, is extremely easy to maintain. You may even trick your friends with a luxury laminate floor because of how well it can mimic other types of wood, such as bamboo, Laminated flooring is an excellent option for any area in the house because of its cost and long-term durability.
Tile Flooring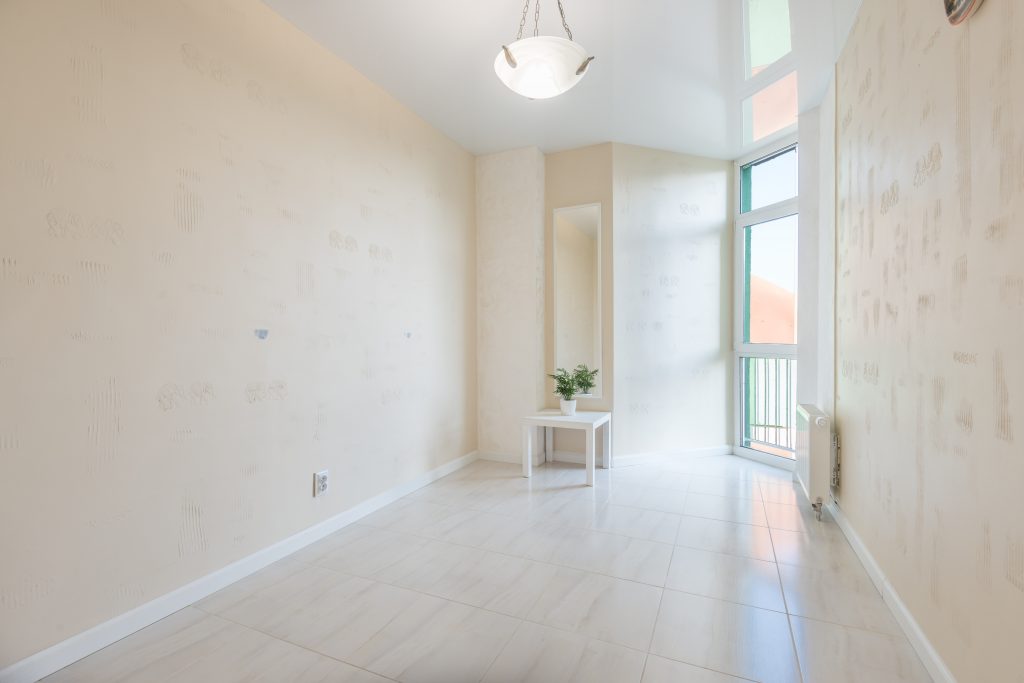 Tile flooring is often considered to be a long-lasting alternative. High-traffic areas benefit from its waterproof and stain-resistant properties. It might get a little chilly and hard in the bedroom.
If you want to keep the tile warm, you may install underfloor heating, which is very typical in bathrooms. If you live in a hot or cold area, you may want to choose tile flooring for your bedroom.
While tile flooring may be ideal for a warm temperature, it may not be the greatest solution for a cold climate or a preference for a warm and cushioned floor in the morning if you live in a cooler region. Tile flooring would look great in a beach or Mediterranean-inspired bedroom.
Luxurious Vinyl Flooring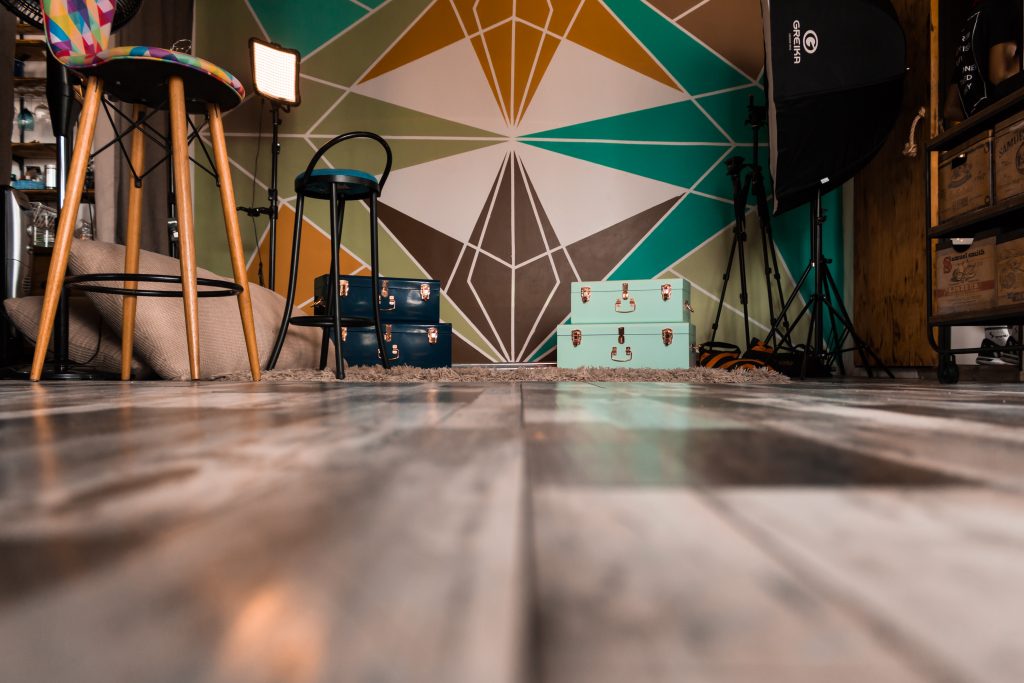 Luxury vinyl flooring is an excellent choice for the bedroom if you like the look of tile but want something softer underfoot. It is long-lasting, cost-effective, and fashionable. It's possible to utilize the same flooring in the bedroom and en-suite since premium vinyl flooring is water-resistant.
Installing and maintaining luxury vinyl flooring is a snap. If you prefer the look of ceramic or porcelain tile, you might pick a luxury vinyl plank that looks like wood.
Final Thoughts
Ultimately, the flooring you choose for your bedroom should reflect your own style, lifestyle, and financial constraints. We hope that these bedroom flooring ideas will help you in your search for a space where you can relax and recharge. Folkan Care's floor cleaning Dublin are here to answer any questions you may have about the maintenance, cleaning, and sealing of your floors.