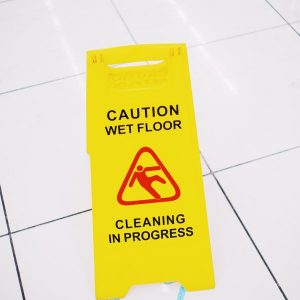 The best flooring for living rooms can be anything that suits your needs and budget. There are many different types of flooring that you can use in your living room, and each has its own benefits.
What's The Best Flooring for Living Rooms?
Is it difficult for you to pick which style of flooring would work best in your living room? It's common for the living and lounge spaces to be the most often visited and public sections of the house. With so many various types of flooring available, it may be difficult to choose which one is the most appropriate for your needs.
The good news is that you can use almost any sort of flooring in your living room. There isn't anything that can't be moved. Flooring options such as carpet, vinyl, wood, and tiles are all viable options. The decision really comes down to the appearance and feel you want to create, whether or not you have additional features like as underfloor heating, and whether or not you have children or pets in the house.
Questions To Ask Yourself That Are Beneficial
The following are some questions you should ask yourself in order to evaluate what type of living room flooring is best for your needs:
What kind of mood do I want to elicit from my audience?
How much time and effort am I willing to devote to maintenance?
How many people are you expecting to pass through the living room?
Ambience and Design
As a result, the type of flooring that should be laid in your room will be significantly influenced by this factor. For a space that is warm and inviting, carpet would be the greatest choice, according to our research. If you want to give your home a rustic, high-end appearance, hardwood flooring might be a great choice. Alternatively, if you're searching for a more contemporary floor, laminate can be the ideal option. Think carefully about the aesthetic you want to achieve and the atmosphere you want to evoke in the space before you begin decorating.
Maintenance
It's well and dandy to choose a floor entirely on the basis of how it looks, but you should also consider how much upkeep the floor will require. Although all flooring kinds need to be maintained to some extent, solid wood, for example, requires more frequent attention than other types of flooring. Are you willing to put in the necessary effort on a daily basis? It's likely that vinyl flooring, which is one of the least-maintenance types of flooring available, would be a better choice for your situation.
Durability
Another significant consideration when choosing flooring for a sitting room is its long-term durability. It is often one of the most frequently utilized rooms in the house, especially in households with many children or pets, according to research. With this in mind, you must ensure that whatever flooring you pick is both durable and robust enough to survive the high volume of foot traffic and activity that occurs on a regular basis.
The Various Flooring Options For Living Rooms
Each form of lounge flooring has its own set of advantages and disadvantages. Understanding the advantages of each type of flooring can assist you in making a more informed selection. You'll find some of the most significant advantages and disadvantages of each type of flooring for living spaces listed below.
Carpet
Carpets are available in a variety of thicknesses and styles. They may assist to make a room seem more relaxing by adding warmth to the space, making it feel soft underfoot, and making it feel more inviting. They require little upkeep, with a daily vacuum generally being sufficient to keep them appearing clean and orderly. However, because there are so many various types of carpet available, you will want to be certain that you are selecting a high-quality carpet for your living room. Because of the frequent foot traffic, the lower-priced, thinner carpets will soon become damaged.
Vinyl
Vinyl is more typically used in the kitchen and bathroom than in other rooms of the house because of its low maintenance design. As a bonus, it is one of the most reasonably priced types of flooring that you can get. Because vinyl can now be found in a variety of colours and patterns that replicate the appearance of genuine wood and tiles, you'll have no trouble finding one that matches the aesthetic you're trying for.
Read Also: How to keep vinyl floors cleaned at home?
Hardwoods
However, solid wood is one of the most gorgeous and lasting forms of living room flooring available. Solid wood is also one of the costliest types of living room flooring available. Even though solid wood floors require a bit more upkeep, many solid wood floors come with a warranty that ranges from 15 to 30 years. The appearance of solid wood may vary over time, and it is susceptible to warping. As a result, we do not suggest it for use in locations with high amounts of direct sunlight, and it cannot be used in conjunction with underfloor heating.
Read Also: Step by step guide on how to keep Amtico floors cleaned at home
Engineered Wood
In the case of solid wood, engineered wood is an excellent substitute if you like a more conventional wooden appearance. It is still a true wood floor, but because it is constructed of numerous layers, it is far more adaptable and resistant to the weather than solid wood flooring. Underfloor heating can be utilized in conjunction with engineered wood.
Laminate
Despite the fact that laminate flooring is less expensive than real wood, it nevertheless adds the same level of flair to a space. There are hundreds of various designs available, and it is less complicated to install and maintain. Although it is cooler than carpet, it is a common choice for lounge flooring in British houses.
Read Also: How to clean laminate floors?
Final Thoughts
When it comes to choosing carpet for your living room, the alternatives are virtually limitless. The information provided above will aid you in selecting which one is the most suited for your property based on your requirements. You can count on Folkan Care to provide you with a team of professionals eager to help you obtain the greatest floor cleaning and polishing results. Allow them to take you through all of their flooring selections rather than having you go through them on your own.