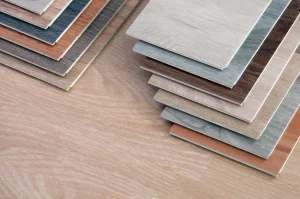 Are you wondering how to keep laminate floors cleaned at home? Even though laminate flooring is an attractive, cost-effective option with an amazingly realistic texture and finish. With laminate floors, you can mimic any kind of wood imaginable, even exotic and rare hardwood or other styles of floorings as well.
Most importantly, laminate floorings are hard to scratch and strong. Also, the material never expands or contracts, unlike hardwood. However, laminate floors are more suspectable to water or moisture damage as compared to real hardwood floors. Due to which it becomes highly important to learn how to keep laminate floors cleaned at home without damaging them.
How to keep laminate floors cleaned at home?
There are certain guidelines that you can consider to keep your laminate floors cleaned and damage-free in the best possible way. So, in this article, we will let you learn how to keep laminate floors cleaned at home more effectively.
So, let's go:
Sweep or vacuum your laminate floors
If you have laminate floors, then you have to take care of these by dusting, sweeping, or vacuuming loose dirt regularly. Vacuum or sweep in the same direction as your laminate flooring is laid to completely catch the debris between your floorings' interlocking pieces.
Wipe all the spills up right away and clean all the dry materials that have fallen there.
Use a damp mop for more effective cleaning
Even though excess moisturizer can ruin your laminate flooring. However, light damp mopping is going to help for more effective cleaning if simple wiping or vacuuming isn't giving you efficient results. While it is important to exercise caution.
Don't use an overly wet mop on laminate floorings. It will result in seeping water behind baseboards.
Also, while using the mop, always prefer using two water buckets. One for clean and the other for dirty water. When you are planning to mop, it is better to vacuum your laminate flooring easily. It is because vacuuming is more effective than sweeping. Don't forget to switch your vacuum settings to soft brush.
Once you get done with vacuuming, now you can start using a mop on laminate flooring. Start from the farthest corner and move towards the entrance while mopping.
Dry laminate floorings if needed
If you feel a need then use a microfiber cloth to dry your laminate flooring instantly after completing the mopping task.
Remove stains from your laminate floors
Sometimes, there are hard stains that can't be removed by simply sweeping or vacuuming. In that case, it is necessary to use a spot cleaning treatment. Different ways can be used to remove hard stains.
For example,
Make a paste by mixing baking soda and water properly. Apply this paste on the stain and cover that properly. Let it stay there for a while, and then wipe it with a soft cloth after a few minutes. Repeat the same process when needed.
The method of using jojoba oil is pretty simple. Take a soft microfiber cloth or towel, put some drops of jojoba oil onto it. Now you have to place the towel with jojoba oil onto the stain and keep it pressed there for a few minutes. Then check the stain, if it is removed, then simply wipe the residue and the process is completed. However, if there is a bit of stain remaining, then use the same steps again to get rid of stains from laminate flooring completely.
Rubbing alcohol can also work great in this regard. For this, you can damp a cotton ball in rubbing alcohol. Then wipe the stain with that. Allow the stain to sit and then clean the stained area with clean water after some time. If the
Make sure to avoid leaving any rubbing alcohol residue on the laminate floor. It is because the remaining residues can damage the laminate flooring's protective layer.
READ: If you want to know how to keep terracotta floors cleaned at home
How often should I clean my laminate floors?
The best way to keep your laminate floors clean and in their best condition is by cleaning them regularly. Even if it is difficult to manage a regular laminate flooring routine, still it is important to do this at least once a week.
Even more, if you have pets, or it is allowed to bring shoes indoors, then you have to keep laminate flooring often. Also, it is important to keep a floor mat at the entrance of your house. It can let you control excess dirt coming on your laminate flooring.
Additional tips to clean your laminate floors more effectively at home
Even though the process of regular cleaning is necessary to keep your laminate floors in the best possible condition. However, some additional ways can let you maintain your laminate floors more effectively. Let's have a look at these additional tips below to get a better idea about the things in this regard.
So, here we go:
Follow manufacturer's cleaning instructions
Before you are getting into the cleaning process of laminate floors, it is a must to read the cleaning instructions available with your laminate floors. Most of the companies provide detailed product care and cleaning instructions along with product recommendations to keep laminate flooring at its best. So, make sure to follow those instructions for more effective results.
Don't let stains stay on your laminate flooring
It is always recommended to treat spills immediately as they happen. Make sure to wipe those up quickly. Otherwise, these can damage your laminate flooring. So, it is always important to minimize its exposure to these.
Avoid using abrasive tools
The use of abrasive tools on your laminate flooring can cause scratches over it. Even more, your laminate flooring will also lose its authentic shine. So, it is always important to use soft tools and lighter cleaners for laminate flooring.
Moreover, you should also avoid using an excessive number of soapy solutions on laminate flooring to keep its shine in the best possible way.
Overall, that's how to keep laminate floors cleaned at home. You must use all the essential tips and tricks mentioned above to maintain your laminate floorings in the best possible way.