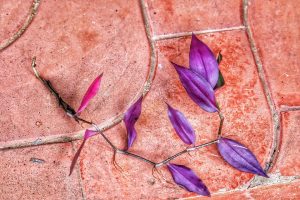 Even though cleaning your terracotta floor isn't a trickier task as most people assume. However, still it is important to know how to keep the terracotta floor cleaned at home.
Terracotta tiles are one of the most sought-after flooring options at present. The rich, natural amber color can give any living space a warm feel. Even more, these files are also beautiful to look at. Most importantly, these tiles also need some maintenance and care regularly, if you want to have terracotta tiles in your home. It is because terracotta tiles are made of natural clay which is giving them a characteristic color. Even more, these tiles can also add a unique character to your room.
A guide on how to keep terracotta floor cleaned at home
Undoubtedly, terracotta tiles can make a beautiful addition to your home mainly because of their culturally rich feel these can add to your living space. Even though these have been used in farmhouses, and country houses for a longer period. However, now people prefer to use these in their homes as well to add a unique feel and a semblance of hominess.
However, here we have a guide for you regarding how to keep the terracotta floor cleaned at home. Follow the steps mentioned below to make the most out of these with ease.
So, here we go:
Remove debris and dirt
The very first step to clean the terracotta floor is removing debris and dirt. Removing surface-level debris and dirt is a primary step in the process of keeping your terracotta floor well-cleaned in the best possible way.
Terracotta tiles can accumulate dirt and debris easily. It is mainly because this flooring option is more commonly used for enclosed patios, mudrooms, entryways, and other areas of your home that are subjected to the traces of outdoor elements.
Therefore, it is highly important to remove all the loose particles from terracotta floors. It is because these can lead to microscopic damage to your terracotta tiles in the form of etches and scratches, especially if you will directly rub these against terracotta tiles using a mop.
On the other hand, sweeping can do a moderate job of removing debris and dirt easily. However, if you want to remove the dirt and dust entirely from terracotta tiles, then you should prefer using a vacuum in this regard. It is because vacuuming can help you to remove even the smallest particles from terracotta tiles in the best possible way.
Wash terracotta tiles away
Once you have removed debris and dust from terracotta tiles. Now it's time to fill up a bucket with clean and warm water. Adding a few drops of dishwashing liquid can be more than enough to clean your terracotta floors at home.
However, if you don't want to do this, then invest in a high-quality cleaning agent designed specifically for terracotta floors to clean your terracotta tiles away. Using a suitable cleaning agent can be a more protective option to consider in this regard.
Well, it is always recommended to perform your due diligence while choosing the best cleaning agent for terracotta floors.
After selecting the right cleaning agent, use it with a sponge or mop on the floor. Keep changing the cleaning mix and water often. Don't use dirty water while cleaning your terracotta floors. Also, ensure to rinse the chemical away once you have completed the process to wash your terracotta tiles. This is important for the protection of your family.
Important note
It is always important to remember that you should avoid using any acidic cleaning elements on your terracotta floors. It is because acidic cleaners can damage your terracotta tiles easily. So, don't use vinegar or ammonia as a part of your terracotta floors cleaning process.
So, you must opt for a cleaning agent with a neutral pH value to avoid any kind of damage to terracotta floors at home.
Dry your terracotta flooring
Well, the last step of how to keep terracotta floors cleaned at home is to dry your terracotta floors adequately. For this purpose, you can use a dry piece of cloth or a dry mop to clean the excess water. Even more, you can also use a rag or towel made of soft material in this regard.
It is highly critical to remove residual water especially from the grout of your terracotta floors. Otherwise, these will get weaken over time due to excess moisture.
Additional cleaning tips for terracotta floors
Here are some additional tips to keep your terracotta floors cleaned and maintained at home:
Always use natural cleaners on your terracotta floors to avoid any unwanted damage. You must opt for a neutral cleaner that's specifically meant for terracotta tiles.
Don't use an excessive amount of water while cleaning terracotta floors at home. Because this can weaken the grout joints over time.
While washing terracotta floors, tiles can get a bit slippery. So, it is always recommended to wear rubber shoes to keep yourself from falling.
Don't use acidic or harsh chemicals on your terracotta tiles. It is because these can do a permanent damage to your terracotta floors with ease. Even in some cases, your terracotta floor will get discolored with such chemicals.
So, if you are in doubt about any cleaning agent, prefer not to use it for terracotta floors.
Ensure to keep these additional tips in mind while cleaning terracotta floors for more effective results.
Final thoughts
Terracotta tiles are one of the most resilient and durable tiles just like vinyl floors.
READ: If you want to know how to keep vinyl floors cleaned at home.
However, it doesn't have any glaze on its surface due to which terracotta can pick up and store dust and dirt very quickly. Therefore, we emphasize the importance of knowing how to keep the terracotta floor cleaned at home.
To make it easier to maintain your terracotta tiles at home, you must follow the guide above. Terracotta tile's regular cleaning by following the above-mentioned steps can let you maintain the natural feel and shine of your floors in the best possible way.