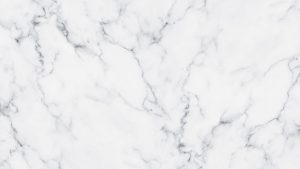 Do you have installed a marble floor at home? Then it is a must to understand how to keep your marble floor shiny at home. So, keeping it well-maintained and best-looking can become easier for you.
Whether it is about a new office or a home, people more often prefer to go with a marble flooring option. It is not only because marble floors are highly durable but also because these come up with a unique charm that can give a luxurious feel to your living place with ease. So, choosing a marble flooring option for your home is always an excellent decision. It is because this can make your home look shiny and clean along with a feel of elegance.
However, not knowing how to keep your marble floor shiny at home can make it lose its shine and elegance over time. Even worse, ignoring your marble floors for longer can end up with ugly cracks in them.
Tips on how to keep your marble floors shiny at home
Marble floors need proper care and maintenance to keep these shiny for longer. Therefore, it is always recommended to clean these regularly.
However, here we have some effective tips to help you in how to keep your marble floor shiny at home. Ensure to follow these effective tips to keep it shinier in the best possible way.
So, here we go:
Clean your marble floors regularly
Cleaning and dusting your marble floors daily are important to maintain their shine in the best possible way. If you aren't doing so, then marble lines between tiles can accumulate dust. This will not only cause stains on your marble floor but will also reduce its shine over time.
Therefore, you must dust and mop your marble floors daily. To get rid of larger dust particles, use a broom and then use a Swiffer mop on your marble floor to remove small particles along with keeping its shine more effectively.
Even if you aren't using your marble-floored room more often, still you must clean it regularly to avoid dust accumulation in the best possible way.
Clean spillages as soon as possible
It is always important to treat spillages immediately when these happen. Otherwise, these will turn into rough stains which will require some extra efforts to vanish.
Cleaning tough stains and maintaining the brightness of your marble floors can get tougher, often. However, there are some ways to get rid of spillages and stains more effectively. Here we have enlisted two of the most common ones to use in this regard. So, here we go:
Use baking soda to spot cleaning
Baking soda is easily available in your pantry. So, why not use this easily accessible element to clean and make your marble floors shinier in the best possible way. Mix baking soda with a few liquids of dishwashing liquid and some water. Make a thick paste of this mixture.
Use a sponge to apply this mixture on stains. Let it sit there for a few minutes and then rinse with water to get a shinier marble floor with ease.
Water and dishwashing liquid can make a great cleaner
Add one part of warm water and one part dishwashing liquid. You can use this mixture with a mop to clean your floor and make it shinier more effectively.
It is because dishwashing liquid can lift grime and dirt on your marble floors. Even more, it won't damage your marble flooring, unlike other hard cleaners. So, you can get a shiny marble floor at home without any damage or stress.
Use marble sealers
Marble sealers are commonly made with a liquid solvent. These can go under marble floors' surfaces to get easily absorbed by marble. Well, there are various reasons to use marble sealers. Mainly because these can provide you enhanced protection against multiple elements.
Additionally, a sealant marble floor is stain-resistant commonly and won't easily get damaged. Also, it can make your marble floor less slippery without even impacting its shine negatively. Most importantly, a good marble sealer couldn't accumulate dirt and dust easily, which will make it easier to clean the marble floor quickly.
So, if your marble floors aren't sealed already, then present is the best time to do so.
Polishing your marble floors is important
Polishing is one of the most important elements to keep the health and shine of your marble floor in the best possible way just like tile floors.
Do you want to know how to keep tile floors cleaned at home?
However, the use of the right marble floor polish can easily give your flooring a sparkling shine. Even more, it can make marbles look new.
While it is always important to ensure that you are using a safer polish that is suitable for marble flooring. This is important to keep it from damage in the longer run. Even more, if you don't know how to polish your marble floor yourself, then hiring a professional service provider is going to be a safer bet in this regard.
Always prefer using soft sponge or cloth to clean marble floor
Avoid using your marble floors with any tool that's harsh or hard. This can lead to scratches on marbles. Therefore, it is always recommended to prefer using a soft piece of cloth or a sponge to clean any marble surface. This can help you to get rid of spillages and stains without even causing any scratches on marble.
Final thoughts
Arguably, marbles are one of the best options for your flooring at home. However, this delicate flooring type is a bit demanding to keep its shine maintain and prevent scratching effectively.
However, along with these effective tips regarding how to keep your marble floor shiny at home, it is also important to deep clean your marble floors at least once every month. This extra step can make it easier to keep the best condition of your marble floors maintained for longer.