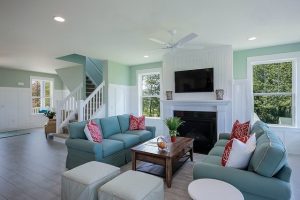 Keep your home cleaning with these simple steps.
These
simple
steps
will
keep
your
home
clean
and
organized
.
The first step to this is to have your favorite cleaning supplies out on an not–so–secret spot in your house. Sometimes you'll clean your home faster if you can just grab the spray instead of getting up and going to get it. Also, you will want to get your vacuum out and set it on an easy spot to use. By keeping your favorite cleaning supplies on easy–to–reach spots, you'll be more likely to use them.
Next, you will want to clean frequently. Pick a day and clean your whole house. Whether you're cleaning your room, hallway, bathroom, kitchen, basement, wherever. You can do it on the same day so it gets easier to remember. You can also do it on one day of the week. You can even go a week without cleaning, then clean the whole house. That way your home doesn't get so cluttered.
Lastly, try to keep your house clean by picking up your room. Everyone likes a clean room, so do your part! Not only will your room look better, but it will also help with organization. It can be difficult to find what you are looking for if the room is in disarray. That's why it is a good idea to pick up the whole room just to ensure that it is organized. Try not to leave your room looking that way for an extended period of time. Pick up the room as soon as everything has settled, organize it, then you can leave it as is. These simple steps are going to make a huge difference at keeping your house clean and organized.