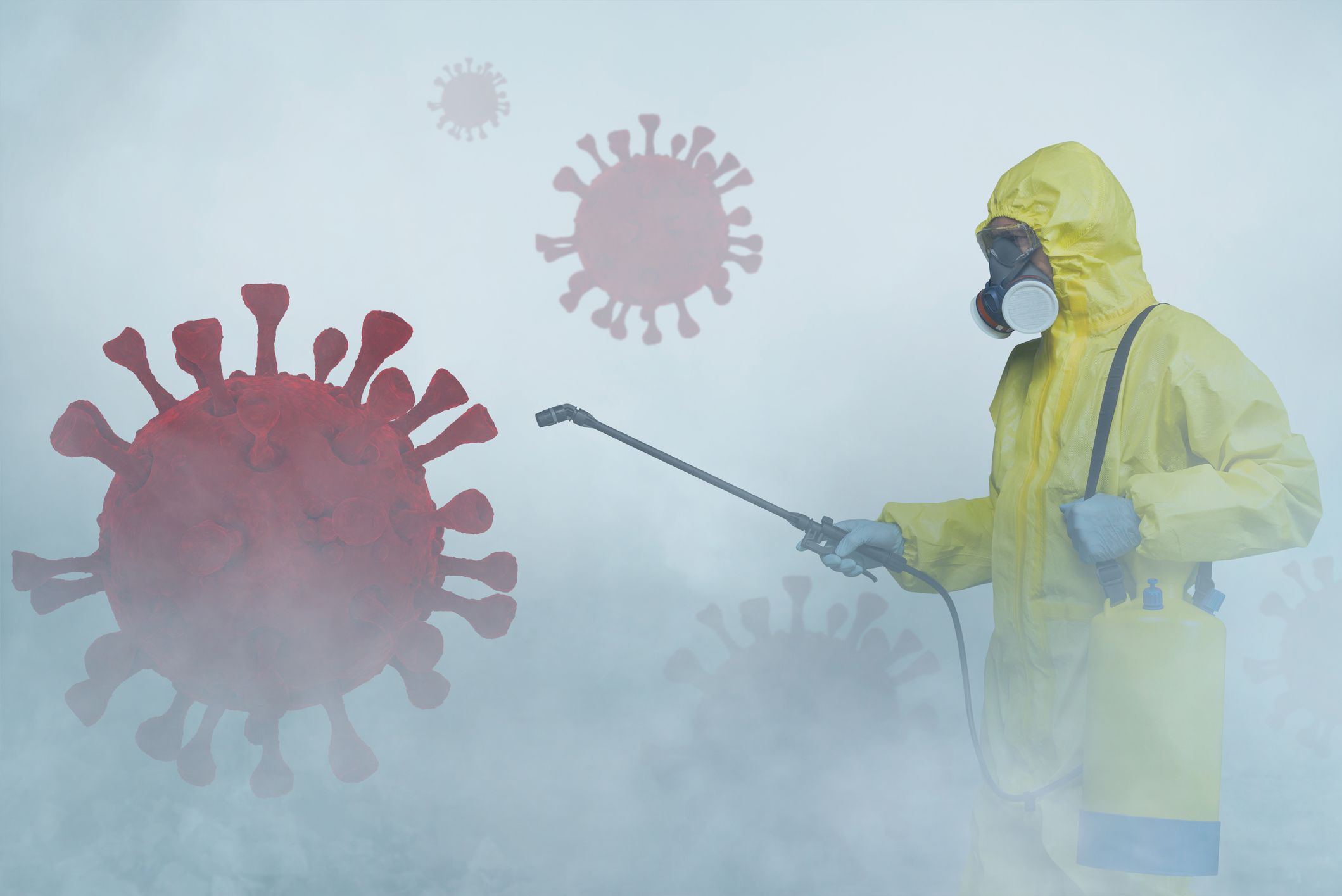 Many of us for the last few weeks have been trying to adjust to working from home and helping our children learn to adapt with the new way of 'schooling, remote learning.
For others our 'essential label' means we have carried on working as normal.
We all expect to experience clean, disinfected, and sanitized environment when we eventually return to work, school, or public spaces.
Do I need to Disinfect my Commercial Space?
The short answer is ABSOLUTELY!
We know that COVID-19 is spread through airborne saliva droplets from person to person. We also know transmission can happen by touching infected surfaces.
There are many areas we touch throughout the day including; door knobs/bells, handles, countertops, switches, and screens that could be infected.
Did you know that we touch or face on average 23 times per hour? (source)
Knowing this, a need to thoroughly disinfect all surfaces becomes apparent.
Some studies suggests that COVID-19 live for hours to days on surfaces like countertops and doorknobs. How long it survives depends on the material the surface is made from.
The WHO (or World Health Organisation) recommends a two-step method:
1) Removal of surface dirt with detergent product
2) Followed by disinfection & sanitation products application
The best way to implement the advice of WHO is to contact a professional disinfection company to ensure that all surfaces are thoroughly and completely disinfected and sanitized.
When Should I Disinfect my Commercial Space?
Your commercial space should be kept disinfected as often as possible.
At the moment Disinfection Companies are in high demand so requesting a disinfection service now is essential to ensuring there is little to no disruption in conducting normal business, or getting your occupants back into your space.
It is especially necessary to clean, disinfect, and sanitize your office after a concern of a staff member, customer, or occupant being reported ill.
Sanitizing the office after an illness concern can help prevent other people from becoming sick due transmision.
What is Our Disinfection Process?
​
All our specialist technicians are trained to the highest cleaning and disinfection standards.
Our professionals services sanitize and disinfect against coronavirus with specialized products to get your home or facility disinfected and healthy.
We understand the impact of a disinfection project on your business or home and work to ensure that a project timeline is set in place so we can minimize the disruption to your operations.
This cleaning and disinfecting will only apply to the current state of the facility and that the facility would not be protected from future COVID-19 contamination if an infected person was to enter and occupy the building; which is why it is imperative to clean early and often.
WHO's Cleaning Recommendations
The World Health Organisation encourages cleaning of high-touch surfaces such as:
Counters & Tables
Door Handles
Shelves and racks
Handrails
Light switches
Bathroom fixtures such as toilet & sink
Printers, phones, keyboards, tablets, screens
WHO also recommends the above surfaces be cleaned in the following environments:
Schools and Creches
Offices
Retail Stores
Fitness Facilities
Libraries and Community Centers
Restaurants, Bars and Hotels
It is our commitment to provide you with a clean, safe and healthy work environment. We appreciate you as a community member and customer. We want to assure you that Folkan Care is here to help.