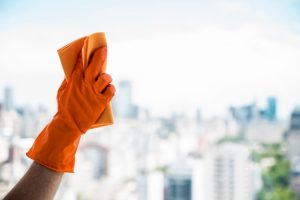 We all know the fact that window blinds are amazing for keeping light and heat out. However, these are also good at collecting dirt and dust and possible stains. So, whether you have Venetians, roller blinds, Romans, or verticals, you must know how to clean blinds easily to keep them in the best condition.
Blinds got ignored more often during cleaning windows. Ultimately, with improper care and cleaning, the blinds harbor grime and dust and become the dirty secret of our living space.
How to clean blinds easily?
When it is about to clean blinds, you don't have to take them off entirely. All you require is simple tools and some time to improve your view perfectly.
However, here are some steps that you need to consider for cleaning your blinds easily.
So, here we go:
Firstly, you need to collect all the essential tools that are required to clean blinds. Some of the most important tools that you need in this regard are:
Microfiber cloth
Vacuum cleaner and soft brush attachments
Baking soda
Warm water
Dishwashing liquid
All these tools will help you to make the blinds cleaning process easier in the best possible way.
Now to start the process of cleaning your blinds requires you to lower your blinds completely. Faux-wood and wood blinds can be closed completely. However, the vinyl and aluminum blinds usually overlap. In that case, you should tilt your blinds downward but don't close them entirely.
If you have vertical blinds, you need to hold them downwards with one hand to stabilize them properly. Now use a microfiber to wipe your blinds properly, as this will help you remove excess dust from the blinds.
To dust them properly, wipe the blinds in a downward motion. You can also use a soft brush attachment to clean them. However, while doing this, make sure to use a lower suction setting.
However, if your blinds are horizontal, you still have to the same process to clean them except that you will wipe your blinds side by side. Start from the top slate of blinds and move downwards one by one for better results. This way, dust won't fall on the areas that you have cleaned already.