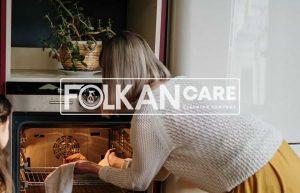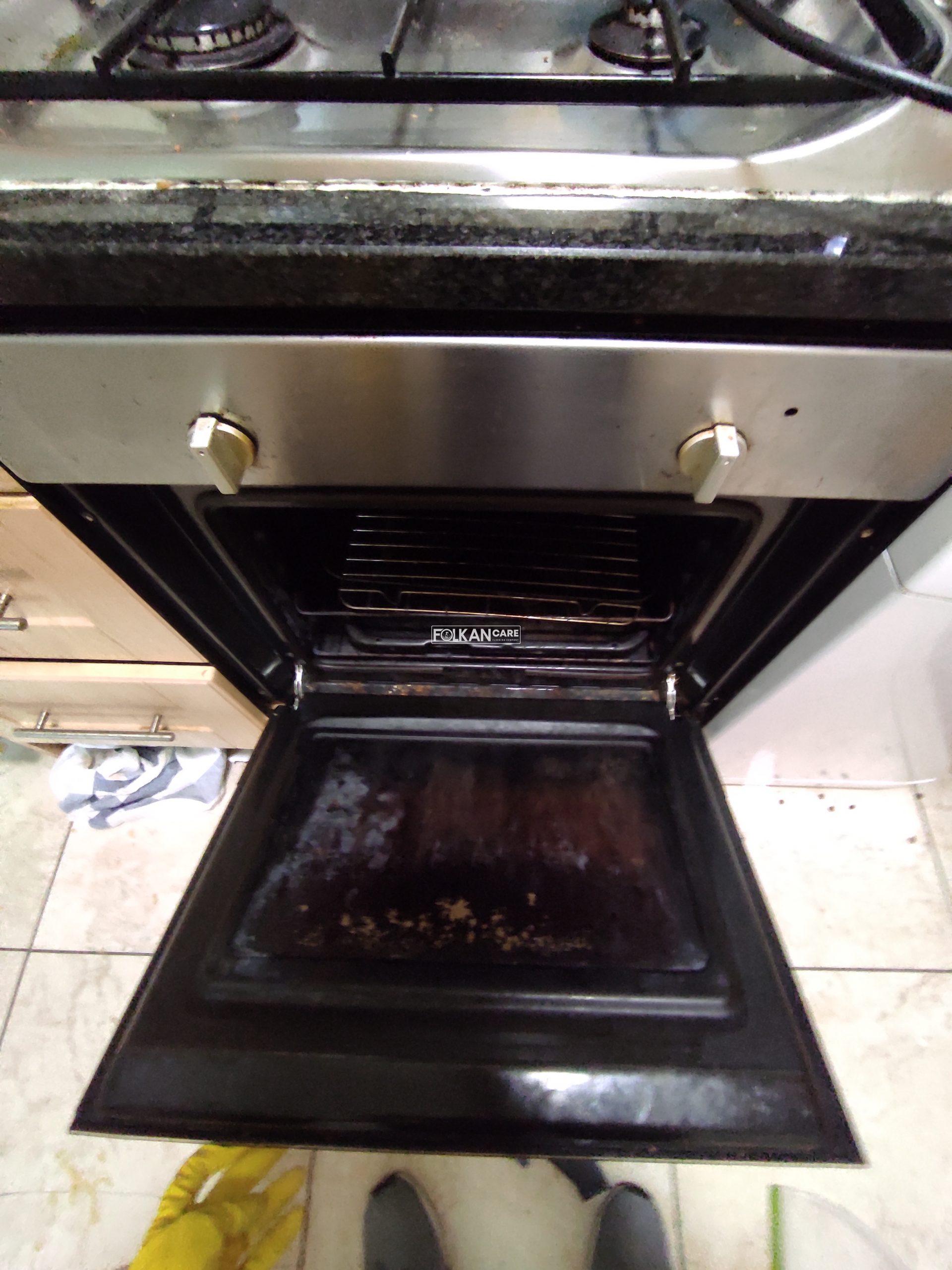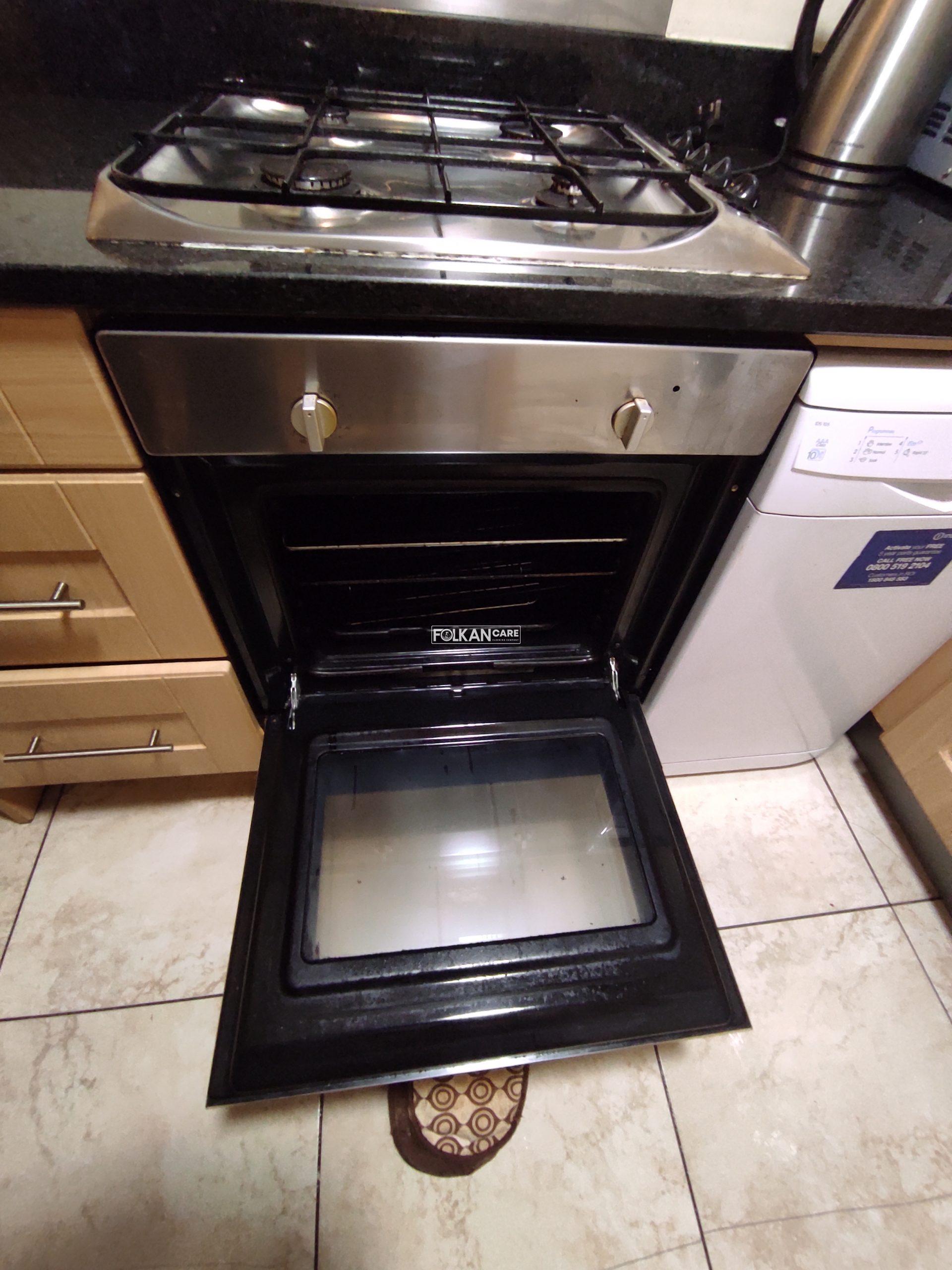 Everyone knows that oven cleaning is a messy and hectic job. However, it is important to tackle that mess nevertheless. A dirty over doesn't only look bad, but there are various other reasons as well to keep it clean.
Food stuck in the oven makes it a fire hazard.
Also, dirty ovens are usually less efficient.
Even more, it can turn your freshly baked foods taste so bad.
As food will take longer to cook, ultimately it will impact your energy bills as well.
So, in any case, cleaning your oven is a must. So, you can enjoy delicious baked recipes efficiently.
How to clean your oven quickly: A comprehensive guide by Cleaning Expert
When it comes to clean your oven, then most people don't know how to do it well. Do you have suffered a recipe mishap that resulted in a serious mess? Or it has been a long time you haven't cleaned your oven? Well, whatever the case is, here we have an effective way of cleaning your oven by a Cleaning expert.
So, here we go with the essential steps of oven cleaning:
Remove it all
The very first thing you need to do to clean your oven is removed its racks, filters, foils, and everything else that you can. It is because all the removable parts of your oven had to be cleaned separately.
Wipe out the oven
Once you have removed everything from your oven, now you need to wipe your oven's interior and exterior with a soft piece of fabric. You can easily utilize any regular piece of cloth for this purpose. However, this step is important to remove all the bigger pieces of grime, and food build-up with ease.
Clean inside and shelves of oven
When it comes to clean the inside and shelves of the oven, then you have multiple options to do so.
You can use a chemical oven cleaner to clean your oven. For this, you just have to spray the chemical cleaner onto the baked grime, grease, and dirt. Then let the cleaner sit for a while before wiping it away. However, using a commercial chemical cleaner isn't the best option to use always. It is because these contain harsh chemicals. So, you must try your best to stay away from these until it isn't much needed.
However, the other option to clean the inside and shelves of your oven is by using baking soda. This is a neutral and cheaper alternative to commercial chemical cleaners. For this, you can start by creating a mixture of baking soda with water. Then spread it over your oven interior. Let it sit here for some time and then rinse it properly.
You can also add the power of vinegar to clean your oven more effectively. Once the baking soda has sat and done its work, then you can spray vinegar to add an extra punch and then scrub off everything. This can let you have a clear oven interior with ease.
However, to clean the racks or shelves as well as other removable parts of your oven you have to soak them overnight. You can use a tub or kitchen sink for this purpose. For this, you need to submerge all removable parts of your oven into hot water. Then add some laundry detergent or dishwashing liquid into it. And leave it overnight.
After that rinse, these with tap water properly to clean.
Scrub the dirt way
Let your oven get cooled enough, and then use a scouring pad to remove the dirt from it. For this, you need to dip a sourcing pad into the detergent or lemon water, and then utilize it to scrub the remaining dirt and grime from inside of the cleaner.
Even more, a spatula can also help you to lift off the larger pieces of grime and dirt. Keep using more of the lemon water or liquid detergent as you go. At the end of this step, you will need a fine towel to dry it out properly.
Clean the glass door properly
So, when it is about to clean the glass door of your oven, you have to use a gentle approach here. This is important to avoid scratches on the glass door of the oven.
To clean your oven door, you can prepare a spreadable paste of water and baking soda.
Spread that paste onto the glass door of your oven.
Let it sit here for about half an hour.
After that wipe the paste away and buff the oven door with a microfiber cloth.
That's all to get a clean glass door oven with ease.
Important note:
When you are cleaning the outer side of the oven, make sure to avoid using a liquid cleaner to clean switches and knobs. It is because the liquid can sit behind these and make your oven hazardous. Instead, use a damp microfiber cloth and wipe the area around knobs and switches to clean these safely.
Place everything back in the oven
Once you have cleaned your oven completely and make it dry properly, now you need to reassemble it. This process isn't too hard. However, the only thing you need to do for this is start keeping the removable parts of your oven back into it.
Make sure all the parts are properly dried before putting these back into the oven. It is because wet racks, filters, and foils can make it moisturized and may cause an unwanted smell. So, take your time to dry every part properly. And then place everything back in the oven.
Overall, with the expert guide cleaning your oven can be effortless. So, now you have no reason to keep a dirty oven in a sparkling clean kitchen of your house. After knowing every bit of how to get done with oven cleaning, it's the right time to start working on it. So, you can get an amazingly clean oven in a flash with ease.