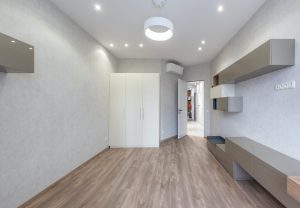 If your home has a lot of moisture in the air or the walls encountered water damage, it can be quite common to have some mold on those walls. It's a major challenge that you have to face, since mold on the walls can be very problematic for the entire family. Which is why it makes a lot of sense to find the right way to remove it properly and keep the entire home safe. You must control the moisture levels in your home, while also removing the mold properly.
Control moisture levels in your home
The first thing you want to do is to see if there are any leaks, broken pipes or anything like that. Repairing basement leaks is also a very good idea here. If you repair all potential leaks, the chances of dealing with mold are a whole lot lower. On top of that, you also want to lower the indoor humidity levels. Dehumidifiers and AC units can help you as well. Also, try to improve your home's ventilation too, if you can.
Steps you need to follow in order to remove mold from your walls
Preparing the area
Before you actually remove the mold, you do need to prepare that area properly. That means you will have to remove affected items like boxes, carpeting and so on. Moreover, you want to clean your furniture if you can. Move these items out of the way, and the results can be a whole lot better than you imagine.
Start scrubbing to remove mold
You can use a variety of commercial products for mold removal. Bleach is great, you can mix a part of bleach with 3 parts of water in a bucket, then you just have to scrub the wall with this solution. You need to do that for multiple minutes, and eventually you will notice that the mold spots end up disappearing. You will then need to use the remaining solution on the wall for a few more minutes after you allowed it to soak it in.
If you have an infested area thick with mold, a formulated mold remover combined with the solution above can give the extra edge as you clear the mold properly.
Once you scrubbed all that mold from the walls, it's very important to dry them with a towel. Then you can check the surface for any mold growth that you missed.
Let everything dry out, ventilate the entire room properly to ensure that you have natural air drying out everything. Then once that is done, you can start putting things back one after the other. A good rule of thumb is to inspect every item and ensure that it has no mold. If you bring mold back to that room, then you will have an infestation once again.
In case you have drywall or painted walls, the system is similar. You can try to add a stain-blocking paint at the end, maybe use a high quality interior paint as a topcoat. All these things help a lot, and they make the process better and more convenient.
Conclusion
All these tips and tricks can make it easier for you to remove mold from walls quickly and with great efficiency. It's extremely important to use the right mold removal solution, which is why you want to go with bleach. It's reliable, dependable and it will help bring in amazing results every time!